Sitting Bench
1999, Cast Bronze with Patina, 21″ H x 26″L x 11″ D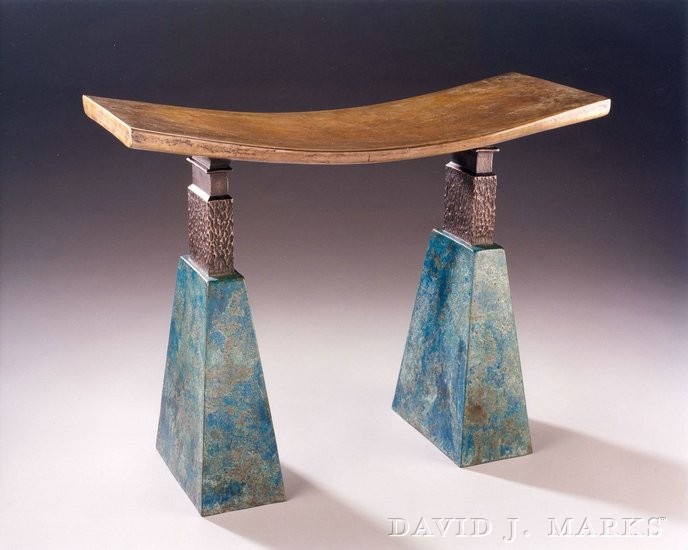 Selected As A 2001 Niche Award Winner
David J. Marks Santa Rosa CA is a NICHE award winner for the piece entitled Sitting Bench in the category of Garden Art / Sculpture
Founded in 1990, the NICHE Awards program recognizes the outstanding creative achievements of American craft artists who produce work for craft galleries and retail stores. Judging criteria are based on three main distinctions:
• technical excellence and creativity, both in surface design and form
• market viability
• a distinct quality of unique and original thought
From over 1,000 entries submitted by some of the nation's most brilliant and innovative artists in every media, only 43 artists were presented with NICHE Awards. The Awards are sponsored by NICHE, the exclusive trade publication for progressive retailers Of American crafts. The Rosen Group also publishes AmericanStyle magazine for collectors of fine American crafts and produces the Philadelphia Buyers Market of American Craft wholesale trade shows. Winners of the NICHE Awards were announced at a gala ceremony during the Philadelphia Buyers Market on Feb. 18, 2001.