From David:
Hello fellow woodworkers! My goal is to provide, one on one, accessible instruction to fellow woodworkers, and to have the opportunity to engage in an open dialogue about woodworking.
Private Class/Individual Instruction:
The great advantage of scheduling a private class is that you select the topic(s) and the class is set up to meet your specific skill level, interests, and needs.  Skill Level: Beginners to advanced skill level.
Private "Group" Classes: You and two fellow woodworkers can put together your own "private group class"  of 3 students who are focused on the same topic(s).
Class Location: Hands on private classes are taught in David's Workshop/Studio located in Santa Rosa, California, which is about 1 hour drive north of San Francisco.
Class Hours:  Classes start with a 4 hour minimum.  Students can schedule as many hours as desired.  Private classes can be scheduled Mondays thru Fridays as well as on Saturdays & Sundays.
Private Class Rates & Other Questions: Please use our Contact Us form to ask about private classes.
Cancellation and Refund Policy: If the student cancels we will refund the full deposit if the cancellation is received in writing (email is acceptable) four weeks prior to the class date. Later cancellations and "no shows" will not receive a refund. Full refunds will be given if we need to cancel a private class.
Travel Information: Airport and hotel suggestions are available here. You might also wish to check our local weather, kindly provided by weather.com.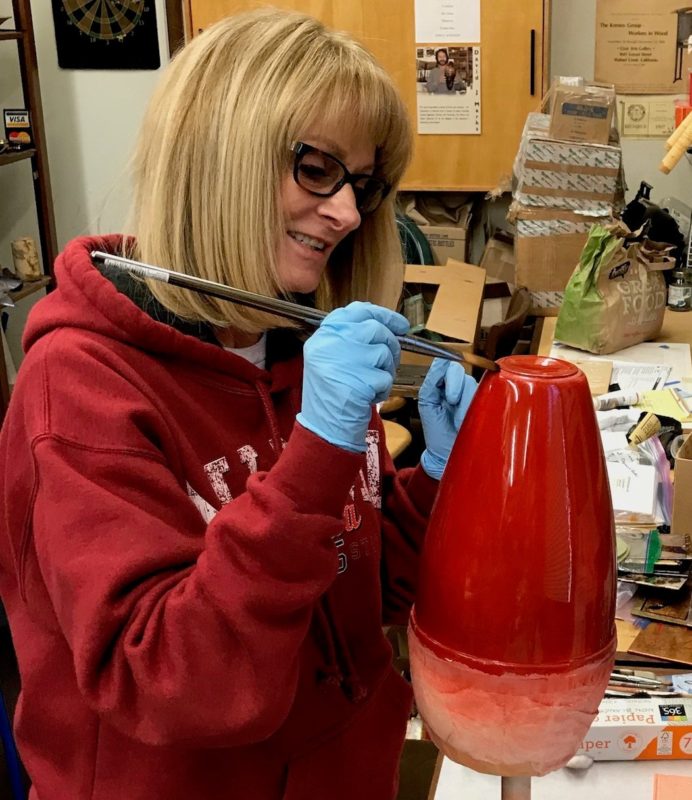 ---