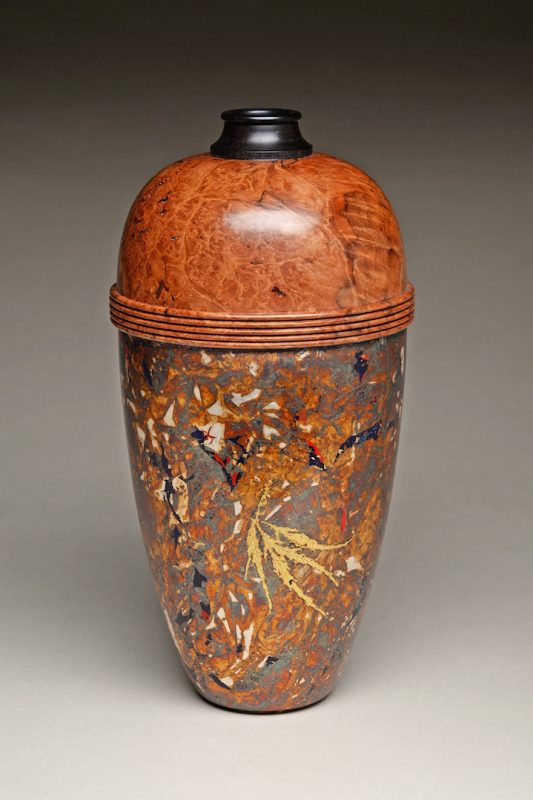 Big Leaf Maple burl joined with matching rabbet cuts to a poplar base. The entire vessel is hollowed to approximately to a 3/16th wall thickness,then joined with a piece of African Blackwood to the top with matching rabbet cuts.
David  turned 5 small beads into the burl to add some visual texture to it.
The lower portion of the vessel is gilded with David's signature silver leaf and patina finish.
On this one David went further and inlaid 22 Karat Gold leaf Japanese Maple leaves into the surface.
This piece David created for the Rough Cut – Tommy Mac show on PBS. The episode was shot in David's Workshop/Studio in Santa Rosa, CA. The vessel won Best Turning in the 2016 Artistry in Wood Show held by the Sonoma County Woodworkers Assc. at the Sonoma County Museum, Santa Rosa, CA.