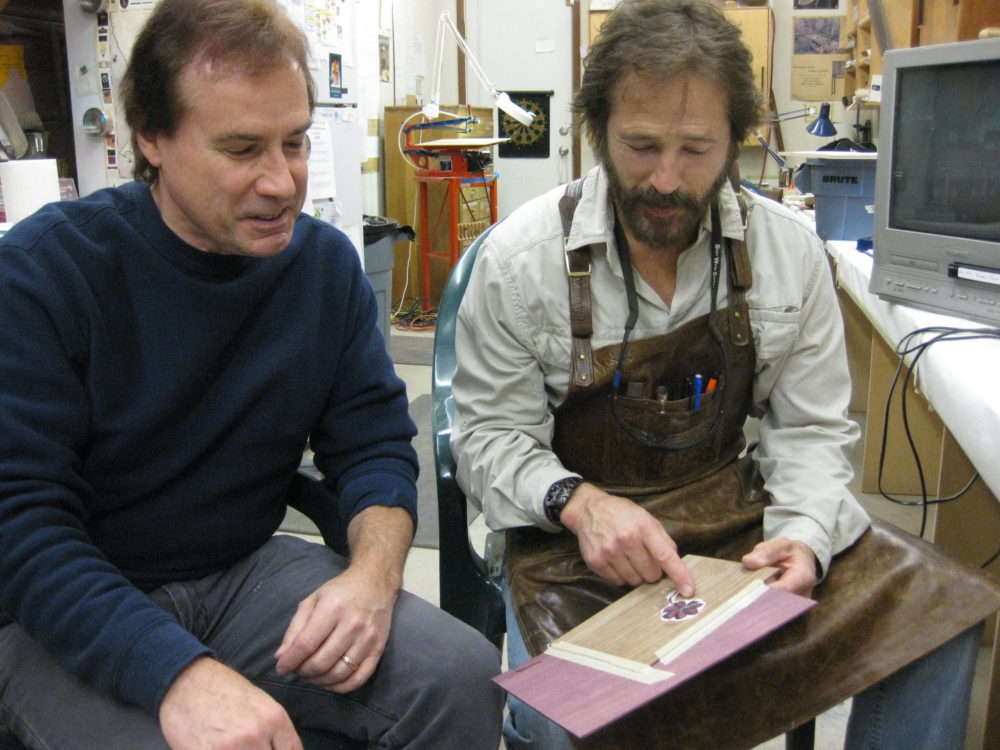 David offers private classes which provide one-on-one instruction. The advantage of the private class is that it is completely tailored to suit your individual skill level, interests, and needs. There is a  great deal of  flexibility in scheduling dates for one-on-one class sessions which can range from one day to five days.  David also offers  private  class sessions in increments of 2, 3, 4, hours,  if you do not want to schedule a full 8 hour day.  A private class can be scheduled Monday thru Friday, and also on a Saturday & Sunday.
In addition, you can schedule a private class for yourself and a friend if you are both focusing on the same topic.  The fee for a 2 person private class is adjusted accordingly.
You can pick any subject or subjects to focus on, such as bandsawn veneers, bentwood lamination, wood turning, dovetails, double-bevel marquetry, sharpening hand tools, wood carving, gold leafing, patinas on metal, working with the vacuum press, working with commercial veneers, fixing mistakes, design elements, etc.
The class takes place in David's workshop/studio in which he taped the television show "Woodworks". Please use the Contact Us inquire about private classes.