Woodworking Classes In David's Workshop/Studio
Bio: Michael Cullen is a furniture maker and sculptor who has a studio and workshop in Northern California.  His pieces range from delicate work that can fit in the palm of your hand to massive ones that are best moved with a crane.  He's been widely published and his work is in private and public collections around the world.  He is a frequent contributor to Fine Woodworking.  His love of teaching and making had taken him to Nepal, New Zealand, Europe and all over North America.
Video interview from Hawaii workshop 2016:
Gilding & Chemical Patination
3 Days Hands On
July 12 – 14, 2019  OR   Dec. 6 – 8, 2019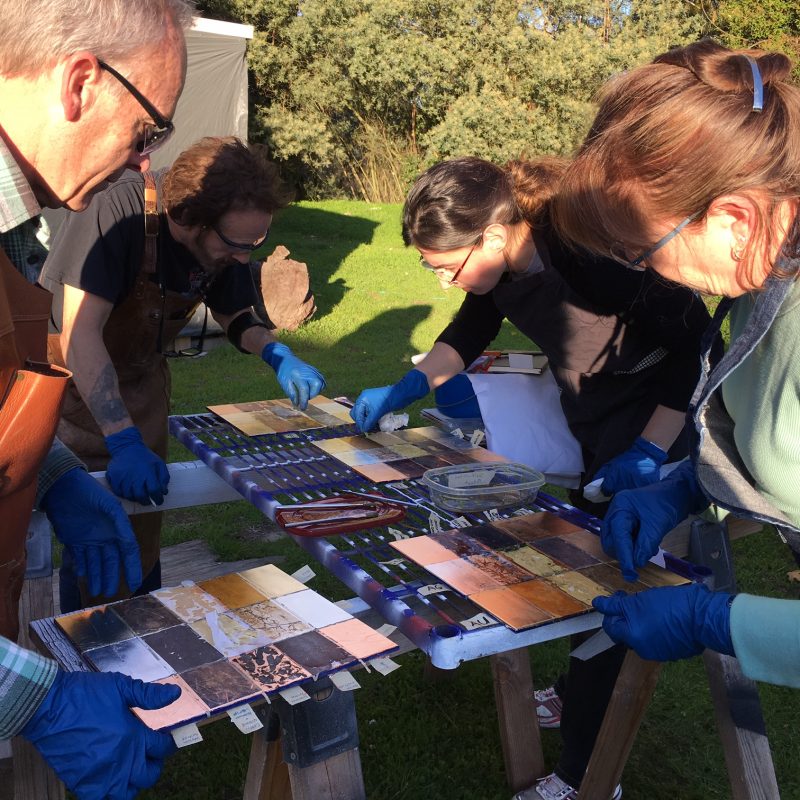 Class Size: 5 – 10 Students   Class Fee: $695.00 – All materials  included.
Skill Level: Beginning – Intermediate – Advanced
All Skill Levels Welcome
David has expanded this class to 3 days to provide more time to go over the gilding and patina processes. Even if you have taken this class previously, this newly expanded class will include the use of frisket and other techniques to expand your capabilities. The processes that you will learn can be applied to any surface that will accept paint. These include wood, metal, paper, ceramics, glass, even plastics. So no matter if you are a jeweler, ceramicist, sculptor, blacksmith, woodworker or woodturner, you will take home some very creative and innovative techniques to enhance your work and increase your marketability.
Class Size: 3 – 10 students     Class Fee: $945.00 – All materials included.
Skill Level: Beginning – Intermediate – Advanced
In this class students will get to experiment with different  woods and different shapes to create their own individual designs. Students will turn bowls and small hollow vessels and decorate  them with segmented rings made of ebony and other exotic woods.Students can also add gilding and chemical patination to embellish their bowls and vessels.  David will teach sharpening techniques as well as design techniques.